So tiny...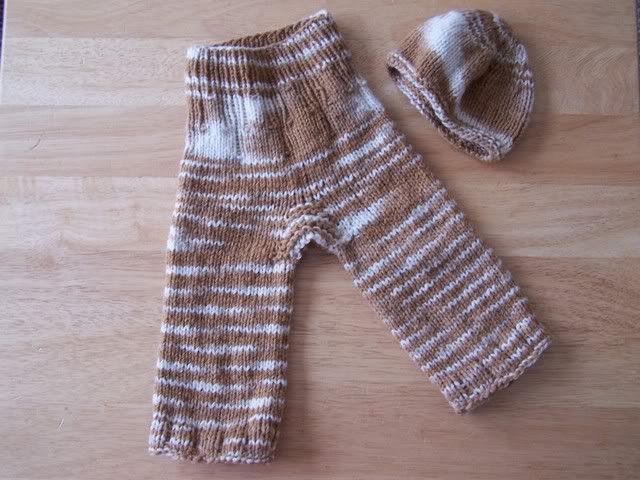 I finally picked up the needles over the last week and cranked out 2 things for the new babe. The soaker is a newborn
Curly Purly
soaker in Peace Fleece's "Negotiation Grey". It is SO stinkin' tiny!!! I can't believe that in 19 weeks, I will have someone in my home that will actually fit it.
The pants are a pair of
Wooly Wonder Perfection Pants
in Montana Targhee dyed by
Mosaic Moon
in "Chai Latte" with matching newborn hat. This was my first time doing the pattern, and I found it to be quite an easy knit, after I got past the math part, LOL. The pants are a newborn/ small size. I made them so that they'll be a little big in the newborn stage, but they should last a while. The 3x1 ribbing I did for the cuffs looks good rolled up and the waistband will work well rolled down in the first month.. This was also my first time working with Montana Targhee. SO SOFT!!!