More...
Here are 3 reversible swing dresses I made for Mushie Face.
Pink w/ white butterflies and flowers on one side/ lavender w/ white butterflies and flowers on other side.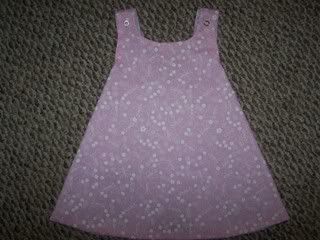 Same fabric as above but in Green outer/ soft yellow inner
Inner is same fabric in white on white/ outer is butterflies in shades of purple. We used the outer fabric to make the dresses for the junior bridesmaids in my wedding, so there is some sentimental value to it.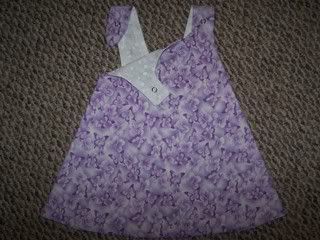 Lastly, some training pants for the Mush. She's been showing some interest in the potty and likes to wear her brother's trainers. I figured she needed some girly ones to wear. See her little hand? She couldn't wait to get her hands on a pair :) I used the
Sew Darling Potty Dance Pants
pattern.