An update...
I don't know if I have any habitual readers of this simple blog, but I still feel like I should give an update since I haven't posted anything since February.
I've been feeling quite tired lately and haven't gotten much sewing, knitting, or crafting done. The kiddos are keeping me on my toes, and I guess alot of it is also due to this: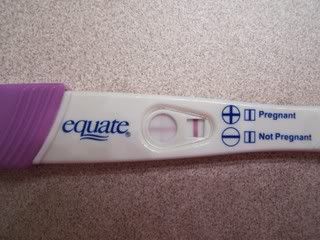 See the line?? It's a little light, so I took one of those digital tests and it clearly read *PREGNANT* So, as of this upcoming Tuesday, I will be 9weeks along.
We're quite excited about this new addition, surprised, but excited. Since I'm still tandem nursing Little Man and Miss Mushie, we really didn't think fertility would be resuming for a while. But I guess the Lord had other plans. So now you will be able to join me on my journey of becoming a Mama for a 3rd time. Let's just hope this pregnancy goes a little easier than my first 2.